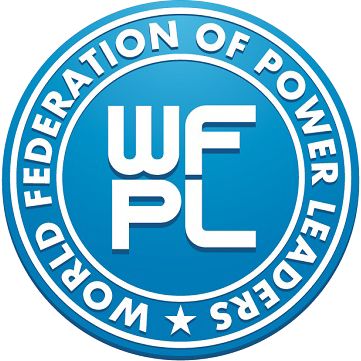 WORLD FEDERATION OF POWER LEADERS(WFPL) originates from the International Youth Institute (formerly the International Youth Research Institute, PRESIDENT LEE SAN-HA) established on January 11, 2007, and through the 17 metropolitan and provincial branches and the regional federations in Korea and regional federations from around the world with WORLD PRESS ASSOCIATION(WPA), and in cooperation with enthusiastic, talented young men and women, actively participates in solving the crisis arising from the structural conflicts in the society. It aims to orient toward 'the living-together world' where the socially weak are not neglected and the culture of participation and communication is widely spread.
ETHICS & CONDUCT OF SCHOOL VIOLENCE EXPULSION HEADQUARTERS IN WORLD
EHTICS
School violence, including bullying and verbal violence, which destroy an individual's personality, is not evident outside. The reason is, unfortunately, that we are the victims and the perpetrators familiar with this social system.
If we neglect the problem of school violence, which is hurting the value and safety of our society, our children will be victims again.
Under the current system of school violence, it is possible for an assailant to receive all kinds of benefits from various activities simply because the spec is "excellent". This can be an obstacle to the opportunity to expel school violence by eroding perpetrators the misperception that school violence can be justified. The school violence will not be able to be solved if the university devotes itself to the selection of students while neglecting the problem of school violence, which is getting worse and worse, and the damage caused by the second and third generation children, It will invite a vicious cycle that is passed on to all.
In the meantime, many organizations and group related have tried to solve various school violence problems. Nevertheless, school violence has not diminished, and it has reached an unusual situation in which it cannot be used. Now, it is necessary to change the paradigm of qualitative change from the demonstration event or the desk-based administration.
In order to create an educational environment in which students can safely attend, it is necessary to have continued interest and active participation from all members of society, such as home, school, and company. In particular, corporations should establish a policy of preferential treatment for students who contribute to the deportation of school violence and oblige them to submit a record of "school violence prevention and deportation activities". In this way, corporations will be able to acquire talented individuals with high personality, and will be a great opportunity to raise corporate value by fulfilling their social responsibilities, as well as to expel school violence.
Therefore, we will study not only the effective measures against school violence, but also the day of expulsion of school violence. We will continue to carry out the "10 million people signing campaign for school violence expulsion" and "the worldwide movement for the school violence expulsion".

CONDUCT
1. We respect the human rights of others as our human rights are precious.

2. We refrain from using bad language, such as profanity, and always use the right language.

3. We hate the bullies that destroy, impotent, and severely hurt an individual person. Also, if our friend is in trouble, we ask someone else for help and we are strongly against bullying.
4. We dismiss unhealthy information that promotes school violence, do not engage in illegal behavior, and actively engage in autonomous surveillance and criticism.
5. We actively participate in school violence prevention and expulsion until school violence is eliminated.
2019, 12, 19
INTERNATIONAL CONFERENCE HALL OF KOREA PRESS CENTRE IN SEOUL, KOREA
PRESIDENT LEE SAN HA
SCHOOL VIOLENCE EXPULSION HEADQURATERS IN WORLD(SVEH)
WORLD FEDERATION OF POWER LEADERS